Stay Tuned for the New IntimaPress.com Website Launch
Coming this Month!
Intima Press is pleased to announce the first historic reprint publication
in over 200 years of the Goddard Declaration of Independence
the first printing of the Declaration to reveal all the names of the signers
and a NEW Contemporary Recreation & Rewriting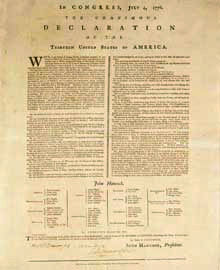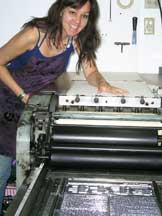 Limited Edition Print - [click here for details]

Mindy Belloff is the first contemporary printer to recreate this historic broadside,
designed and printed by Mary Katharine Goddard in 1777
First Postmistress in the newly formed United States!


---
Check out our New Blog - What's going on in the Studio!
http://intimapress.wordpress.com/
Visit our Facebook Page
http://www.facebook.com/people/Intima-Press/1089125611
---
INTIMA . . . Latin word meaning knowing, within
ETYMOLOGY: from feminine of intimus, innermost
intimate ['¦nt¦m¦t]: adjective • deeply personal, private, or secret
• having a deep or unusual knowledge of
intimate2 ['¦nt¦.me¦t]: verb • to hint; suggest • to proclaim; make known . . .
---
E-mail: intimapress@yahoo.com . Phone: 917-412-4134

Ask about private letterpress tutorials and Letterpress Business Consults!

The Studio is located on Union Square, New York City, by appointment.

---