---
Intima Press is pleased to announce a new historic print publication:

A Contemporary Recreation of the first printed broadside of the
Declaration of Independence
to reveal all the names of the signers
designed and printed by Mary Katharine Goddard in 1777
First Postmistress in the newly formed United States!

Lecture March 4 at John Carter Brown Library, R.I
& Presentation Sunday, March 7 at 20 W. 44 St., NYC
Mechanicas & Tradesmen Library at 1:30pm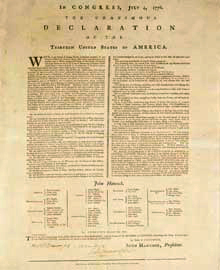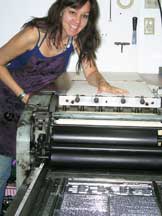 Limited Edition Print - [click here for details]

---

The drawings on these cards were created to celebrate the universal themes of
Liberation, Peace and Freedom (by Nikos Stavroulakis).
Please help the rebuilding of Etz Hayyim Synagogue in Crete
after thousands of valuable books were burned
in two fires in January 2010, set by arsonists.
All proceeds go directly to Crete - more info shortly.
Donations may be made to: www.etz-hayyim-hania.org
Sign the on-line petition at: http://www.PetitionOnline.com/cretsyng/
Wall Street Joural article here
---

E-mail: intimapress@yahoo.com . Phone: 917-412-4134

The Studio is located on Union Square, New York City, by appointment.


---